Do Chess Computers Really Help You To Reach Your Goals?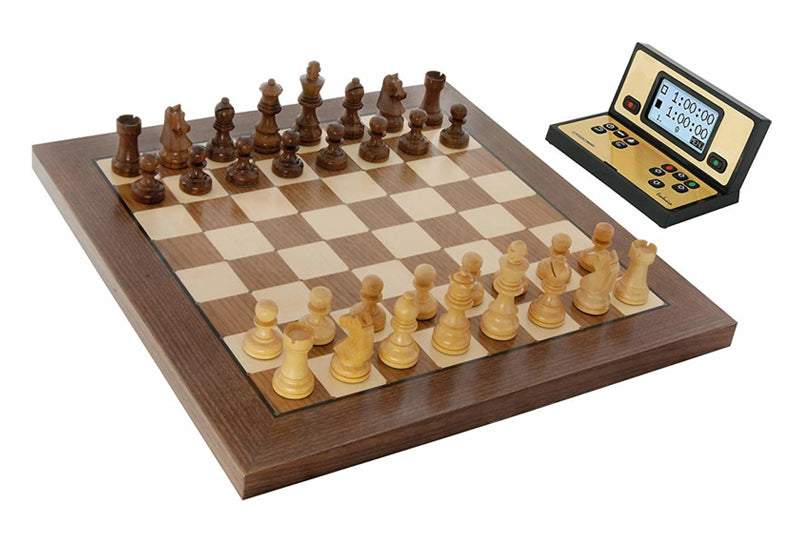 Give big Thanks to the chess computer, that your chess training does not have to be one of those things, like we cannot control many things in life. Nowadays, Chess Engines seems to get most of the attention as they are used to analyze games on websites.
Chess computers offer an economical and enjoyable way to improve for many years for the improving players. 
You can turn this to your advantage by getting a different perspective from most chess players, and the AI in chess computers is highly rated enough to challenge the biggest players.
The Most Essential Factors in Chess Computer
You will have to pay for your new chess computer, unlike some chess engines you can download for free. This makes the price one of the critical components in choosing a chess computer.
You are unlikely to enjoy your new computer if you go into debt to buy one. Considering layaway is the best choice, if you are saving and yes first, decide on what you can afford easily, go for it.
The good thing about layaway is instead of having payments to make after you purchase or you can say to pay in installments for your chess computer, you have the peace of mind that comes from knowing you paid for it first.
Quality Determines if a price is fair. Price will be the prime Factor.
Most important thumb rule is to choose a Chess Computer that costs somewhere in the middle. Of course, if the price is no issue, you could start by looking at the top-of-the-line chess computers.
A chess computer with a good weight is unsuitable if you are traveling a lot. Paying dollars for an item is no guarantee that you are getting the best chess computer for your requirement. 
In that case, a better buy is a foldable chess computer. Yes, you can purchase a chess computer with a foldable board. Basically, the three most important factors to be considered are functionality, quality, and cost.
Chess Computers at around $300 to $400 will provide an excellent balance of these three factors, which is sufficient for all your requirements. 
Few Benefits of Having a Chess Computer
The major benefit of buying a chess computer, especially in these current and hectic times, is always having availability of  training partners. A training partner can always help you to analyze your games.
Another quality of chess computers is that your training partner will always be close to your playing level. The chess computer can automatically raise or lower its level depending on how well you play.
In this you will never have to worry if your new training partner is at your level or a good player. Finding the balance between challenges and ofcourse you. 
It is the best way to improve your games and is an excellent way to enhance your skills.  Chess computers can always support you, analyze your games and answer questions you might have about other people's games. Isn't it great!
In Botvinnik's One Hundred Selected Games, you can get the answer right away with help from your chess computer because you might wonder and want to know the answer to what is wrong with a particular move that the narrator didn't consider. All you need is a chess computer.  You can play your game on a 3D board. 
During Your Chess Training Use Regular Chess Board 
Thanks to Chess Apps, You can play as opponents online with many chess computers. Even if you are playing somebody online, you will benefit from using a standard chess set.
Another advantage chess computers offer is that you do not need to take a chess set or your laptop with you, if you go outside. This will certainly help you be focussed.
Improve Your Game with Three Chess Computers
The three top-quality chess computers which are considered as your next training partner.
Square Off Pro Chess Computer – Perfect for travel.

DGT Centaur Chess Computer – Focus on having fun while playing chess.

The Millennium ChessGenius Exclusive Chess Computer
Square Off Pro Chess Computer For Travelers
Traveling with a chess board is much simpler than a rollable board. Yes, you can have a rollable board with your chess computer.
The Square Off app is at chess.com and lichess.org or play against the AI. This app works on both Android and iPhones.
Square Off Pro's board has a rechargeable battery. It can charge with the USB-C charging cable and 10 hours of play from a fully charged board. It comes with 34 pieces along with the board.
This surely helps you to make your journey smooth and enjoyable.
A DGT Centaur Chess Computer Makes you Focus 
Online chess can be a lot of fun. All you need is a cup of coffee or tea, step away from your work, and relax a bit with your game. 
There's no need for tablets or smartphones for a good chess game on an actual chess set.
The AI automatically adjusts its level to give you a fair game, yes not demoralizing you. When you switch on your DGT Centaur Chess Computers, your opponent is ready to play. 
The Millennium Chess Genius Exclusive Chess Computer
The quality is immensely apparent when you see the elegant handmade chessboard with sensors. Get your money's worth with The Millennium ChessGenius board. The detection speed and reliability of the moves are up to the mark. 
When it comes to style, quality, and dependability the Millennium Chess Genius Exclusive chess computers is a perfect and a best choice.
To Conclude
The world of chess computers is  really mesmerizing. The advantages of chess computers majorly help in improvement which are undeniable and makes you perfect in playing chess. 
Its features are always to help a weaker player to learn more and give you a stronger game. That way, you both get more enjoyment from playing with each other.
Assuredly, playing chess with a standard chessboard and pieces is one of the best assets of chess computers. It is equal to considered anybody participating in over-the-board tournaments.
We are lucky indeed, that we have access to so much helpful chess technology. Undoubtedly,  the Chess Computer is here to stay and will only get better day by day. 
Buy Luxury Wooden Chess Sets and Pieces at Wholesale Prices Direct From Manufacturer Here.
Order Here - www.stauntoncastle.com