FROM A CHESS BEGINNER TO A PRO-LEVEL HOW? NEED TO KNOW EXPERT TIPS AND TRICKS!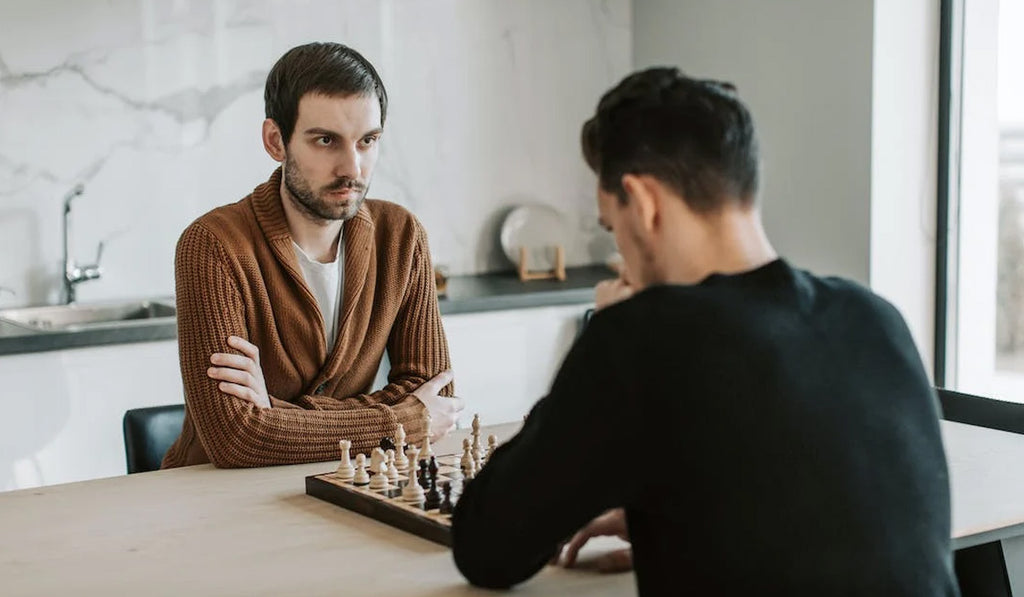 Chess is worth a brain-storming game to play rather than it sounds like an elegant game. Playing Chess is not an easy task, it takes time to learn and to understand it properly. Many Chess lovers must have a huge collection of lavish chess sets be it staunton wooden chess pieces, royal marble chess, a classy golden rosewood chess board, Ebony wood or boxwood. But when it comes to playing the game, sometimes they fail to deliver the exact and winning steps. This one must require chess tips and tricks to win the match and think logically. To win a match you need dedication to learning. 
If you are one of them, we have some extraordinary and remarkable suggestions on playing chess like a pro.
That will certainly help you! 
So, Let's Get You Started.
BE AN EXPERT IN THE MOVES
In a chess set there are six different chess pieces, which basically  move in a certain way. Each piece has its own unique moves. 
According to resources and a few examples, pawns only move a square at a time when already moved, while it can move up to 2 squares on its first move. Strangely, A bishop moves in an X-shape. Likewise, each piece has its own motion, and you must deeply learn how to get the maximum clarity. This is the most essential chess strategy for beginners to comprehend the game's know-how. It is so simple that one should use the right moves of the chess pieces to win the game. Chess is all about playing logically and in the right way. So, to understand well, focus on the moves of the chess pieces. 
BEGIN THE GAME WITH A PAWN
You will thank us later!! The tip which I am going to share here is: Place the pawn in front of the queen or the king and make sure two squares forward.  A perfect move to get started.  This move will open the way for the queen and at the same time let the bishop enter the game. However, their movement is disrupted when the pawns are on their way and it can be resolved by moving the pawn in the first move. The best and the perfect tips and tricks for chess that no one ever told you.
SAVE YOUR TIME
Most of the players unknowingly waste their time by picking off their opponent's pawns or playing too many unwanted chances with their pawns. Does not make sense, Avoid that! This will surely help you to save time and you certainly learn time management. Refrain from unwanted steps in the game. 
KNOW ALL ABOUT YOUR BISHOPS & KNIGHTS 
Here, let's talk about the Bishops and knights.  It is a wise decision to move your bishops and knights out before you move the queen, king, or rooks. Shoot them directly toward the center of the board. Here you can attack from the backside of the pawns. Such low-key chess strategy and tricks are the stepping-stones towards your win.  Just think, grasp and play. 
TWICE BEFORE YOUR EVERY MOVE! 
Without considering all the possibilities, never make a move even the simplest that it may bring. Think about this major aspect while proceeding with the game. Think of the last move your opponent played while making your turn's attempt. It's better to be careful while watching out for any traps if they are leading you. Always seek to threaten your competitor's king first and try to capture their players. Ask yourself and notice on every move if you leave your men unprotected. You will get clarity at every move while playing and learning. This is a perfect chess trick for beginners and these tips and tactics will certainly turn you into a pro-level chess player. 
MAKE CASTLE EARLY
Castle the king for its protection makes your rook play first.
Quickly, Try to vacate all the squares between your king and rook.  Once done, forward your king two squares towards the rook and move your rook to the square placed on the other side of the king. If your opponent fails to castle his king, you can immediately launch an attack on his king. This is the only move that allows you to play 2 pieces in a single turn. A secret to be revealed. 
HOW TO ATTACK MIDDLEGAME  
These are your opening moves once you have castled, for that get out all your bishops and knights into the game. It's true, yes you might be surprised to hear this. Be very careful enough to identify the unprotected men of your opponent. Most importantly, always start looking for the moves that finally place your men in the attacking position. This is the best chess tip that we unravel for beginners that could be a bit thought-provoking. 
LOSE OR PROTECT THE PIECES CAREFULLY
You will indeed pick off your opponent's army, and some of your men will be picked by him. However, you must be able to spot the right switch. Always memorize every point of each chess piece and note to yourself, "Is it right to save your pawn first and lose a knight?" No, Not! 
Get the blueprint for beginners for Pro chess. Try to hold your horses safely when you see a good move! Never get excited soon
and think of a better move calmly. 
''Patience is the key to chess success," 
ASSURE THE ENDGAME VICTORY
The endgame begins once the major swapping is done from both sides. Moving pawns becomes more important this time. The major the pawns play, it advances and protects your queen. It is a huge part of thumping success. 
Protect your king by keeping him away from your opponent's reach. Always giving special regard to the "queen" and not letting him get checked! Remember this chess strategy and practice consistently to win in the long run. 
When your opponent threatens to capture your king in their next move; your king is checked! You cannot escape the threat as you can't capture the particular piece that checked your king. So, checkmate your opponent before he does. You can become a chess Master by practicing these tricks. 
To enjoy your practice sessions, buy beautiful, authentic chess sets, such as wooden chess sets, Ebony chess sets, Boxwood chess, and much more only from Staunton Castle.
For more such interesting articles visit at www.stauntoncastle.com
Order Luxury Chess Sets and Pieces Here - www.stauntoncastle.com
1 comment